Welcome to Poker of World Series!
Learn all about the fascinating World Series of Poker® (WSOP®) with its stories, interviews with participants, videos, news and related poker promotions. Let us become your poker guide to this exciting event which every year sees fighting the best players in the world for a place in history.
Do you want a seat at the next year's WSOP?
The World Series of Poker or in short WSOP is an annual poker event, taking place in a top Las Vegas casino, opened for both professional and amateur players, featuring dozens of tournaments that no poker aficionado should miss out on. Basically, this is the largest poker tournament that anyone that has been playing poker, regardless of whether it is for a living or as a hobby, dreams of entering. The huge prizes, the atmosphere and the fact that you have a chance to sit down at the table and play poker games with the best of the best are three of the reasons why you should sign up and try to qualify for the WSOP.
In order to qualify for the World Series of Poker, you will need to pay the entry fee, which is currently set at about ten thousand dollars. Most professional players choose to pay the entry fee and save themselves the hassle of undergoing countless elimination tournaments. While it is true that for amateurs, this is a large sum of cash that may pose some difficulties to gather, keep in mind that there is also a lot of money that can be won in the tournament as well. Alternatively, if the ten thousand dollars are simply not an option at the moment, then you should enter the qualification tournament and get some more practice.
A third possibility of qualifying for the WSOP is to play poker online. In fact, due to the popularity the online poker has gained recently, most professional poker websites now offer their players a chance of qualifying for the ultimate competition. However, it is important to note that, despite the fact that each site has its own set of rules; the grand prize is always a seat to the famous World Series of Poker in Las Vegas.
In case you are trying to qualify via your poker websites, then it is important to take some time and learn more about these connecting tournaments also dubbed as satellites. It is necessary to point out that the satellites will also require you pay an entry fee. The cheaper the entry fee, the longer the path to winning the completion and qualify for the big event. On a side note, some satellite tournaments may require the players to participate in about five or six other tournaments in order to award them the seat to WSOP. To put it simply, if you are considering starting out with one dollar and turning it into ten thousand dollars, that is not easy nor the best strategy at all times.
In general, people that have participated in the low level satellites have stumbled upon wild and aggressive players that only had one thing in mind: win quickly and move to the next stage. However, the good news is that each stage of the low level satellites can be bought into. Therefore, if you do not have ten thousand dollars, but more like one or two thousands, then it would be less stressful to skip the low phases all together.
Once you enrol in the tournaments, it is important that you have the right mentality. Since the main goal is to qualify for the WSOP, then you should not focus on winning, but rather on lasting through the poker games. That entails you will need to play a bit more careful then usual, meaning that you should avoid making bluffs and any other risky moves that can cost you the game. The idea would be to wait until a sufficient number of players have lost the game, so you can increase your chances of getting one of the qualifying packages. In case you lose, you will have to work your way back through the satellites.
Play Now
Mega Welcome Package @ Americas Cardroom
100% WELCOME BONUS UP TO $1000 on ALL First Deposits + ONE Ticket for the $250 New Depositor Freeroll + Up to 20 days of free Jackpot Poker
5 Ways to Improve your Tournament Game
by James Campbell
Position, Position, Position; most important aspect of tournament poker. Try to play as many hands as possible in position and limit the number of hands you play out of position.
Mix it up a little at the start of tournaments. This is the time to see some flops play suited connectors, low pocket pairs, and try to hit a flop big and stack somebody who doesn't like to fold an overpair.
With a stack less than 15-25bbs you are going to be limited to what you can do. You don't want to be raise/folding very often and you don't want to be calling other players raises with marginal hands. So play tight solid poker.
With a stack of 15-25bbs you have a great "restealing stack". What I mean by this is if there is a late position raiser that has been active don't be afraid to reraise all in with marginal holdings. The raiser is going to need a big hand in order to call you and chances are he won't have it!
When you are a big stack attack the other big stacks. Tournament poker is all about winning! All the money is in the top 3 places of every tournament so you want to give yourself the best opportunity to win and there is no better way to do that than to attack the other big stacks. Apply some extra pressure to them when you have position and force him/her to a tough decision.
Top Promotions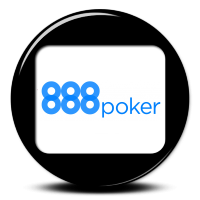 Win your way to this year's WSOP with the ultimate Las Vegas adventure of 888poker. They offer daily freerolls until 18 February, 2017. The top 9 players in each of the WSOP 2017 Ultimate Package Weekend Tournaments will receive a seat to the WSOP 2017 Ultimate Package Final Tournament on 26 February. Those who win the three-staged tournament series are rewarded with an all-inclusive trip to one of the WSOP 2017's bracelet-events, including a ticket to the 888 side event tournament.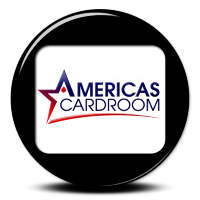 Americas Cardroom will be offering multiple qualifiers throughout the year where you can win 1 of 50 packages to the World Series of Poker Main Event! That's a total of $625,000 worth of packages to be won! As soon as you win your package they'll credit $11,500 to the real money balance of your poker account so you can cash out your winnings and travel down to the Main Event!
2
by Mark A. Seif
It is for sure the most exciting time of the year for serious poker players! The World Series of Poker kicks off with a $25,000 buy-in, No Limit Hold'em event, followed by two events (usually) each day until the main event. In all, there are 58 events. Each of these WSOP tournaments is a grueling marathon that takes place over three days usually, and this goes on for five weeks! […]
2
The World Series of Poker is home to some of the game's finest grinders, but when they're not bluffing and betting their way to gold bracelets, they like to unwind by playing casino games. Whether it's roulette, blackjack, craps, or […]
2
To have a chance of winning the WSOP main event you have to master Texas Hold'em poker. A good Texas Hold'em poker player should understand the psychology of the opponent and be able to calculate the various options. It is believed that a good poker player is not the one that wins a lot of money, but the one who loses little. Your primary task is to increase your stack as much as possible. Simple to say, more difficult to achieve. A few points should be considered. […]
Hint #1: Did you know that you can win yourself a seat for the WSOP playing special online poker tournaments at many online poker rooms? But before hitting the tables make sure you know all the texas holdem rules and the best strategies.
Hint #2: The most prestigious Australian poker tournament is the Aussie Millions, hosted by Melbourne's Crown Casino every January. Qualify online at one of the many satellite tournaments offered by poker rooms and online casino sites.
Hint #3: According to a recent report by market research firm Juniper Research, gambling is going to become the next huge mobile market. Be it sports betting,  casino games, poker, bingo or lotteries, Juniper foresees that 164 million people will gamble through mobile by 2018, a growth driven by North America, because of the release of a new regulatory framework.
Highlights

Koray Aldemir is the new World Champion of Poker, Texas Hold'em – no-limit variant, after defeating his 8 opponents in the World Series Main Event final hold in Las Vegas. The 31 years old German conquered the title and a 8 million dollars prize. The victory moved him past $20 million in career earnings and into fourth place on Germany's all-time money list.

Read a book, learn the rules, practice and play Texas Holdem online. But before playing any casino games make sure to play in a safe environment. Stick to big, white hat brands and your money will be safe. Good luck!

There are some great no-download poker rooms you can check out that are great places to play online poker, to learn more about poker, and to experience poker as a form of entertainment. Play instant poker online now for great gameplay.
Latest Articles
No one can deny that this popular version of the poker game is one of the favorites of all players. Big winning chances and an easy game full of excitement are the main reasons for Texas Hold em poker to […]